The Hit level-making Game is coming home on June 28th!
With the new Smash Bros game bringing in the Level making feature for their game, fans can't get enough of making new, creative levels! About a month ago, the launch date was allegedly leaked, and it showed the inbound title was set for a June 14th release. Nintendo has unveiled the actual date, we know that the previous leak was incorrect, but they weren't too far off from the real deal. In fact, they were only two weeks off.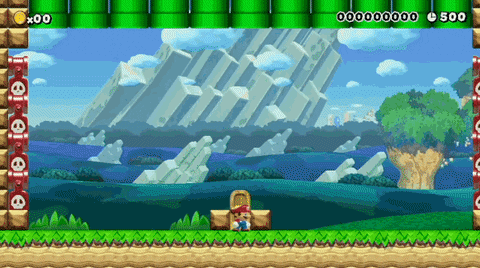 Here is a description of the first Mario maker for those who are new to level making:
"The Mario experience of your dreams has arrived and is bursting with creativity… including yours! Play a near-limitless number of intensely creative Super Mario levels from players around the world. It's easy enough to create your own levels with the Wii U GamePad controller that it may feel like you're simply sketching out your ideas on paper, but you can now bring enemies and objects into a playable course in ways you could only dream of before. What was impossible in traditional Mario games is now impossibly fun, so let your imagination run wild!"
Thanks for reading! If you have any suggestions, news tips, or questions, email them to: webmaster@bigrednerd.com.