Two Classic 16-bit Video Games are coming back for a second round! Publisher Nighthawk and Developer Eclipse will bundle two retro video games, the Game will be called Disney Classics: Aladdin and The Lion King. The retro-platformers will be available for Nintendo Switch, PlayStation 4, Windows, and Xbox One.
What we're going to be getting is Upscaled Graphics, which will support high definition displays and additional upgrades to enhance playability on modern consoles, according to a press release from Nighthawk Interactive; the upgrades included in this collection save states, a rewind feature that will let players jump back 15 seconds, Level Select, invulnerability and of course, Infinite Lives. Nighthawk Interactive also highlighted the new Interactive Game Viewer, which will allow players to watch full game playthroughs "Players will have the ability to jump in, skip forward, or start in at any point." This Collection will also include a variety of versions of each title, Nighthawk promises that "there will be multiple playable platforms of the games including Sega Genesis, Gameboy, Super Gameboy, even The Lion King's Super-NES Version as well; but sadly from the looks of it, the Super-NES version of Aladdin will not be included in this collection. But the positive side of this there will be a "Final Cut" version of the Trade Show Demo of Aladdin from 1993.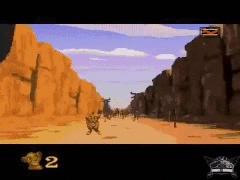 Be on the lookout for it Digitally and Physically, but unfortunately, there isn't a release date for it just yet. It is priced for $29.99.
---
Thanks for reading! If you have any suggestions, news tips, or questions, email them to: webmaster@bigrednerd.com.